Premium Web Services Provider

 

World Class Service & Support     

';}else{output+='';}}if(dir==1){output+="";}output+='
';document.write(output);document.startId=buttons.length;} addButton('button0_normal.jpg','button0_over.jpg','button0_click.jpg','index.html','_self'); addButton('button1_normal.jpg','button1_over.jpg','button1_click.jpg','about-us.htm','_self'); addButton('button2_normal.jpg','button2_over.jpg','button2_click.jpg','company-ventures.htm','_self'); addButton('button3_normal.jpg','button3_over.jpg','button3_click.jpg','testimonials.htm','_self'); addButton('button4_normal.jpg','button4_over.jpg','button4_click.jpg','sales-and-referral-programs.htm','_self'); addButton('button5_normal.jpg','button5_over.jpg','button5_click.jpg','make-a-payment.htm','_self'); addButton('button6_normal.jpg','button6_over.jpg','button6_click.jpg','http://www.vikingwebgroup.com/contact-us.htm','_self'); addButton('button7_normal.jpg','button7_over.jpg','button7_click.jpg','/','_blank'); addButton('button8_normal.jpg','button8_over.jpg','button8_click.jpg','index.html','_self'); addButton('button9_normal.jpg','button9_over.jpg','button9_click.jpg','index.html','_blank'); addButton('button10_normal.jpg','button10_over.jpg','button10_click.jpg','index.html','_self'); addButton('button11_normal.jpg','button11_over.jpg','button11_click.jpg','web-design.htm','_self'); addButton('button12_normal.jpg','button12_over.jpg','button12_click.jpg','search-engine-optimization.htm','_self'); addButton('button13_normal.jpg','button13_over.jpg','button13_click.jpg','website-leasing-plans.htm','_self'); addButton('button14_normal.jpg','button14_over.jpg','button14_click.jpg','logo-design.htm','_self'); addButton('button15_normal.jpg','button15_over.jpg','button15_click.jpg','website-leasing-plans.htm','_self'); addButton('button16_normal.jpg','button16_over.jpg','button16_click.jpg','seo-monitoring.htm','_self'); addButton('button17_normal.jpg','button17_over.jpg','button17_click.jpg','video-production.htm','_self'); addButton('button18_normal.jpg','button18_over.jpg','button18_click.jpg','video-production.htm','_self'); addButton('button19_normal.jpg','button19_over.jpg','button19_click.jpg','video-production.htm','_self'); addButton('button20_normal.jpg','button20_over.jpg','button20_click.jpg','https://www.secureserver.net/domains/search.aspx?prog_id=429904&ci=1774','_self'); addButton('button21_normal.jpg','button21_over.jpg','button21_click.jpg','domain-name-resales.htm','_self'); addButton('button22_normal.jpg','button22_over.jpg','button22_click.jpg','consulting.htm','_self'); addButton('button23_normal.jpg','button23_over.jpg','button23_click.jpg','/','_self'); addButton('button24_normal.jpg','button24_over.jpg','button24_click.jpg','website-maintenance.htm','_self'); addButton('button25_normal.jpg','button25_over.jpg','button25_click.jpg','/','_self'); addButton('button26_normal.jpg','button26_over.jpg','button26_click.jpg','index.html','_blank'); makeGroup(0)
Website Leasing &
 Lead
Generation Program
Our website leasing plans were designed for those companies who do not wish to pay substantial upfront costs for the design and optimization of a professional website. We have created the leasing plans to make it financially affordable for those who want to have an curso de lettering now but who have a limited budget to work with and for those who wish to have a secondary lead generating website. 
Our leasing program includes the purchase of a domain, website hosting, the complete design and optimization of the website as well as SEO monitoring and maintenance of the site. The monthly lease payment basically depends on the number of pages designed, the number of SEO pages that the site is optimized for, as well as the website monitoring and maintenance that is required.
View Our Website Leasing
 & Lead Generation Program
 Client Testimonial
"The best marketing dollars our firm has ever spent were on our website and optimization services! When asked, how did you find us? Prospective clients often say "On the Web. Your Website is very professional and you must be very good because you are at the top of the list." It is always a pleasure working with Eric, as his work ethic is first-rate."
Billy S. Kitts - Dana & Pariser Co., LPA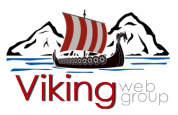 Copyright © 1998-2019. All Rights Reserved.
HOME