Premium Web Services Provider

 

World Class Service & Support     

';}else{output+='';}}if(dir==1){output+="";}output+='
';document.write(output);document.startId=buttons.length;} addButton('button0_normal.jpg','button0_over.jpg','button0_click.jpg','index.html','_self'); addButton('button1_normal.jpg','button1_over.jpg','button1_click.jpg','about-us.htm','_self'); addButton('button2_normal.jpg','button2_over.jpg','button2_click.jpg','company-ventures.htm','_self'); addButton('button3_normal.jpg','button3_over.jpg','button3_click.jpg','testimonials.htm','_self'); addButton('button4_normal.jpg','button4_over.jpg','button4_click.jpg','sales-and-referral-programs.htm','_self'); addButton('button5_normal.jpg','button5_over.jpg','button5_click.jpg','make-a-payment.htm','_self'); addButton('button6_normal.jpg','button6_over.jpg','button6_click.jpg','http://www.vikingwebgroup.com/contact-us.htm','_self'); addButton('button7_normal.jpg','button7_over.jpg','button7_click.jpg','/','_blank'); addButton('button8_normal.jpg','button8_over.jpg','button8_click.jpg','index.html','_self'); addButton('button9_normal.jpg','button9_over.jpg','button9_click.jpg','index.html','_blank'); addButton('button10_normal.jpg','button10_over.jpg','button10_click.jpg','index.html','_self'); addButton('button11_normal.jpg','button11_over.jpg','button11_click.jpg','web-design.htm','_self'); addButton('button12_normal.jpg','button12_over.jpg','button12_click.jpg','search-engine-optimization.htm','_self'); addButton('button13_normal.jpg','button13_over.jpg','button13_click.jpg','website-leasing-plans.htm','_self'); addButton('button14_normal.jpg','button14_over.jpg','button14_click.jpg','logo-design.htm','_self'); addButton('button15_normal.jpg','button15_over.jpg','button15_click.jpg','website-leasing-plans.htm','_self'); addButton('button16_normal.jpg','button16_over.jpg','button16_click.jpg','seo-monitoring.htm','_self'); addButton('button17_normal.jpg','button17_over.jpg','button17_click.jpg','video-production.htm','_self'); addButton('button18_normal.jpg','button18_over.jpg','button18_click.jpg','video-production.htm','_self'); addButton('button19_normal.jpg','button19_over.jpg','button19_click.jpg','video-production.htm','_self'); addButton('button20_normal.jpg','button20_over.jpg','button20_click.jpg','https://www.secureserver.net/domains/search.aspx?prog_id=429904&ci=1774','_self'); addButton('button21_normal.jpg','button21_over.jpg','button21_click.jpg','domain-name-resales.htm','_self'); addButton('button22_normal.jpg','button22_over.jpg','button22_click.jpg','consulting.htm','_self'); addButton('button23_normal.jpg','button23_over.jpg','button23_click.jpg','/','_self'); addButton('button24_normal.jpg','button24_over.jpg','button24_click.jpg','website-maintenance.htm','_self'); addButton('button25_normal.jpg','button25_over.jpg','button25_click.jpg','/','_self'); addButton('button26_normal.jpg','button26_over.jpg','button26_click.jpg','index.html','_blank'); makeGroup(0)
Website Design
Responsive web design now available so your website will display properly on all devices.
We create custom designed websites for all types of businesses. Our professional designs are built to suit your taste, professional demeanor and Click here. We capture the personality of your business in our design strategy and create a website that you can be proud of. Contact us today at 912.261.9133 to discuss your design needs.
Click To View Our Design Portfolio
Web Design Slide Show 
 Client Testimonial
"Thank you for making us look so good!"
Kara M. Park, CIC - Park & Associates, Inc.
Recent Design Projects:
Greenbaum Law Group
Michael B. Levy, LLC, Attorney at Law
Stokes & Wolf, P.C.
Bighorn Legal
NSF Collectors, Inc.
Las Vegas Accounts Receivable Consultants
Law office of Joseph Onwuteaka, P.C.
Ross, Stuart & Dawson
Markowitz Law Group, LLC
Glassberg, Pollak & Associates
Girsh and Rottman, P.C.
Johnson and Johnson, P.A.
Dana & Pariser Co., L.P.A.
Sister State Judgments
The Needle Law Group
The Law Offices of Ronald S. Canter, LLC
Westcliffe Home & Ranch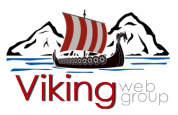 Copyright © 1998-2019. All Rights Reserved.
HOME