| | | |
| --- | --- | --- |
| Premium Web Services Provider |   |  World Class Service & Support       |
';}else{output+='';}}if(dir==1){output+="";}output+='

';document.write(output);document.startId=buttons.length;} addButton('button0_normal.jpg','button0_over.jpg','button0_click.jpg','index.html','_self'); addButton('button1_normal.jpg','button1_over.jpg','button1_click.jpg','about-us.htm','_self'); addButton('button2_normal.jpg','button2_over.jpg','button2_click.jpg','company-ventures.htm','_self'); addButton('button3_normal.jpg','button3_over.jpg','button3_click.jpg','testimonials.htm','_self'); addButton('button4_normal.jpg','button4_over.jpg','button4_click.jpg','sales-and-referral-programs.htm','_self'); addButton('button5_normal.jpg','button5_over.jpg','button5_click.jpg','make-a-payment.htm','_self'); addButton('button6_normal.jpg','button6_over.jpg','button6_click.jpg','http://www.vikingwebgroup.com/contact-us.htm','_self'); addButton('button7_normal.jpg','button7_over.jpg','button7_click.jpg','/','_blank'); addButton('button8_normal.jpg','button8_over.jpg','button8_click.jpg','index.html','_self'); addButton('button9_normal.jpg','button9_over.jpg','button9_click.jpg','index.html','_blank'); addButton('button10_normal.jpg','button10_over.jpg','button10_click.jpg','index.html','_self'); addButton('button11_normal.jpg','button11_over.jpg','button11_click.jpg','web-design.htm','_self'); addButton('button12_normal.jpg','button12_over.jpg','button12_click.jpg','search-engine-optimization.htm','_self'); addButton('button13_normal.jpg','button13_over.jpg','button13_click.jpg','website-leasing-plans.htm','_self'); addButton('button14_normal.jpg','button14_over.jpg','button14_click.jpg','logo-design.htm','_self'); addButton('button15_normal.jpg','button15_over.jpg','button15_click.jpg','website-leasing-plans.htm','_self'); addButton('button16_normal.jpg','button16_over.jpg','button16_click.jpg','seo-monitoring.htm','_self'); addButton('button17_normal.jpg','button17_over.jpg','button17_click.jpg','video-production.htm','_self'); addButton('button18_normal.jpg','button18_over.jpg','button18_click.jpg','video-production.htm','_self'); addButton('button19_normal.jpg','button19_over.jpg','button19_click.jpg','video-production.htm','_self'); addButton('button20_normal.jpg','button20_over.jpg','button20_click.jpg','https://www.secureserver.net/domains/search.aspx?prog_id=429904&ci=1774','_self'); addButton('button21_normal.jpg','button21_over.jpg','button21_click.jpg','domain-name-resales.htm','_self'); addButton('button22_normal.jpg','button22_over.jpg','button22_click.jpg','consulting.htm','_self'); addButton('button23_normal.jpg','button23_over.jpg','button23_click.jpg','/','_self'); addButton('button24_normal.jpg','button24_over.jpg','button24_click.jpg','website-maintenance.htm','_self'); addButton('button25_normal.jpg','button25_over.jpg','button25_click.jpg','/','_self'); addButton('button26_normal.jpg','button26_over.jpg','button26_click.jpg','index.html','_blank'); makeGroup(0)
Video Production
Get a video production from Virtual Video Clips, a Viking Web Group company, and you too can join in on the same hot marketing strategy that millions of website owners around the world are utilizing online right now. 
Our video productions help sell your products or services 24/7/365. We call it power selling because video marketing offers a more powerful presentation than the old static websites of the past which simply do nothing to garner a viewer's reading and taking. 
Every prospective client that visits your website will be duly impressed with your commitment to staying abreast of the latest video technology, whether its a Virtual Spokesperson, a YouTube Video or a hot Whiteboard Animation that captures their interest.
 Virtual Video Clips Pricing
Virtual Spokesperson

30 second clip $399

Virtual Spokesperson

60 second clip $499

You Tube Video

Clips starting at $999

Whiteboard Animation

Call For Quote

---

View examples of our videos

---

For more information on the different styles of videos that we can produce for your company or to inquire about producing a professional video for your company, please contact our office at 912.261.9133 or visit our company, Virtual Video Clips.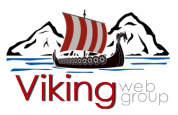 Copyright © 1998-2019. All Rights Reserved.
HOME