Premium Web Services Provider

 

World Class Service & Support     

';}else{output+='';}}if(dir==1){output+="";}output+='
';document.write(output);document.startId=buttons.length;} addButton('button0_normal.jpg','button0_over.jpg','button0_click.jpg','index.html','_self'); addButton('button1_normal.jpg','button1_over.jpg','button1_click.jpg','about-us.htm','_self'); addButton('button2_normal.jpg','button2_over.jpg','button2_click.jpg','company-ventures.htm','_self'); addButton('button3_normal.jpg','button3_over.jpg','button3_click.jpg','testimonials.htm','_self'); addButton('button4_normal.jpg','button4_over.jpg','button4_click.jpg','sales-and-referral-programs.htm','_self'); addButton('button5_normal.jpg','button5_over.jpg','button5_click.jpg','make-a-payment.htm','_self'); addButton('button6_normal.jpg','button6_over.jpg','button6_click.jpg','http://www.vikingwebgroup.com/contact-us.htm','_self'); addButton('button7_normal.jpg','button7_over.jpg','button7_click.jpg','/','_blank'); addButton('button8_normal.jpg','button8_over.jpg','button8_click.jpg','index.html','_self'); addButton('button9_normal.jpg','button9_over.jpg','button9_click.jpg','index.html','_blank'); addButton('button10_normal.jpg','button10_over.jpg','button10_click.jpg','index.html','_self'); addButton('button11_normal.jpg','button11_over.jpg','button11_click.jpg','web-design.htm','_self'); addButton('button12_normal.jpg','button12_over.jpg','button12_click.jpg','search-engine-optimization.htm','_self'); addButton('button13_normal.jpg','button13_over.jpg','button13_click.jpg','website-leasing-plans.htm','_self'); addButton('button14_normal.jpg','button14_over.jpg','button14_click.jpg','logo-design.htm','_self'); addButton('button15_normal.jpg','button15_over.jpg','button15_click.jpg','website-leasing-plans.htm','_self'); addButton('button16_normal.jpg','button16_over.jpg','button16_click.jpg','seo-monitoring.htm','_self'); addButton('button17_normal.jpg','button17_over.jpg','button17_click.jpg','video-production.htm','_self'); addButton('button18_normal.jpg','button18_over.jpg','button18_click.jpg','video-production.htm','_self'); addButton('button19_normal.jpg','button19_over.jpg','button19_click.jpg','video-production.htm','_self'); addButton('button20_normal.jpg','button20_over.jpg','button20_click.jpg','https://www.secureserver.net/domains/search.aspx?prog_id=429904&ci=1774','_self'); addButton('button21_normal.jpg','button21_over.jpg','button21_click.jpg','domain-name-resales.htm','_self'); addButton('button22_normal.jpg','button22_over.jpg','button22_click.jpg','consulting.htm','_self'); addButton('button23_normal.jpg','button23_over.jpg','button23_click.jpg','/','_self'); addButton('button24_normal.jpg','button24_over.jpg','button24_click.jpg','website-maintenance.htm','_self'); addButton('button25_normal.jpg','button25_over.jpg','button25_click.jpg','/','_self'); addButton('button26_normal.jpg','button26_over.jpg','button26_click.jpg','index.html','_blank'); makeGroup(0)
SEO Monitoring & Reporting
SEO Monitoring is like having insurance for your search engine rankings on the web. It is absolutely critical to your company's future web success, due to the major fluctuation in web rankings caused by sudden and dramatic changes in search engine algorithms. (see SEO results reports)
If you don't have SEO Monitoring, you are literally putting your website rankings at risk. The internet changes all of the time, while search engine rankings rise and fall like the tides in the ocean.
You need to have an SEO specialist looking out for your best interests, tracking your optimized pages on the web and tweaking the coding of your links when necessary, in order to keep your rankings where they need to be.
Having top listings in Google, Yahoo and MSN is like having money in the bank. SEO Monitoring helps ensure that your ranked web pages keep bringing your company new business. Call our office at 912.261.9133 for a quote.
 Client Testimonial
"I am honored to write a testimonial on behalf of Viking Web Group and its President, Eric Bragg. My law firm was referred to Mr. Bragg by a fellow attorney who assured me that Mr. Bragg has worked "wonders" for his law firm visa-vie internet marketing and search engine optimization"...
Neal J. Markowitz -- Markowitz Law Group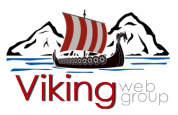 Copyright © 1998-2019. All Rights Reserved.
HOME