Premium Web Services Provider

 

World Class Service & Support     

';}else{output+='';}}if(dir==1){output+="";}output+='
';document.write(output);document.startId=buttons.length;} addButton('button0_normal.jpg','button0_over.jpg','button0_click.jpg','index.html','_self'); addButton('button1_normal.jpg','button1_over.jpg','button1_click.jpg','about-us.htm','_self'); addButton('button2_normal.jpg','button2_over.jpg','button2_click.jpg','company-ventures.htm','_self'); addButton('button3_normal.jpg','button3_over.jpg','button3_click.jpg','testimonials.htm','_self'); addButton('button4_normal.jpg','button4_over.jpg','button4_click.jpg','sales-and-referral-programs.htm','_self'); addButton('button5_normal.jpg','button5_over.jpg','button5_click.jpg','make-a-payment.htm','_self'); addButton('button6_normal.jpg','button6_over.jpg','button6_click.jpg','http://www.vikingwebgroup.com/contact-us.htm','_self'); addButton('button7_normal.jpg','button7_over.jpg','button7_click.jpg','/','_blank'); addButton('button8_normal.jpg','button8_over.jpg','button8_click.jpg','index.html','_self'); addButton('button9_normal.jpg','button9_over.jpg','button9_click.jpg','index.html','_blank'); addButton('button10_normal.jpg','button10_over.jpg','button10_click.jpg','index.html','_self'); addButton('button11_normal.jpg','button11_over.jpg','button11_click.jpg','web-design.htm','_self'); addButton('button12_normal.jpg','button12_over.jpg','button12_click.jpg','search-engine-optimization.htm','_self'); addButton('button13_normal.jpg','button13_over.jpg','button13_click.jpg','website-leasing-plans.htm','_self'); addButton('button14_normal.jpg','button14_over.jpg','button14_click.jpg','logo-design.htm','_self'); addButton('button15_normal.jpg','button15_over.jpg','button15_click.jpg','website-leasing-plans.htm','_self'); addButton('button16_normal.jpg','button16_over.jpg','button16_click.jpg','seo-monitoring.htm','_self'); addButton('button17_normal.jpg','button17_over.jpg','button17_click.jpg','video-production.htm','_self'); addButton('button18_normal.jpg','button18_over.jpg','button18_click.jpg','video-production.htm','_self'); addButton('button19_normal.jpg','button19_over.jpg','button19_click.jpg','video-production.htm','_self'); addButton('button20_normal.jpg','button20_over.jpg','button20_click.jpg','https://www.secureserver.net/domains/search.aspx?prog_id=429904&ci=1774','_self'); addButton('button21_normal.jpg','button21_over.jpg','button21_click.jpg','domain-name-resales.htm','_self'); addButton('button22_normal.jpg','button22_over.jpg','button22_click.jpg','consulting.htm','_self'); addButton('button23_normal.jpg','button23_over.jpg','button23_click.jpg','/','_self'); addButton('button24_normal.jpg','button24_over.jpg','button24_click.jpg','website-maintenance.htm','_self'); addButton('button25_normal.jpg','button25_over.jpg','button25_click.jpg','/','_self'); addButton('button26_normal.jpg','button26_over.jpg','button26_click.jpg','index.html','_blank'); makeGroup(0)
Search Engine Optimization
Viking Web Group provides expert search engine optimization services through our Chief Webmaster, Eric Bragg, having honed his SEO skills for the past 20 years. He has optimized hundreds of websites and has achieved high rankings for https://ebaconline.com.br/ilustracao client SEO pages on the web through the utilization of his proven SEO methods and techniques. 
We can provide you with an SEO marketing campaign which will enhance your website visibility and brand, and in turn, dramatically increase your new business development.
View SEO Ranking & Visibility Reports 
Get expert search engine optimization by our Chief Webmaster for your important keyword phrases and company service area, and get high rankings for your website on the first page of Google's search results.
Need proof of our expertise? Call us at 912.261.9133 and we will be happy to take you on an internet tour to show you some of our SEO success stories so you can see for yourself.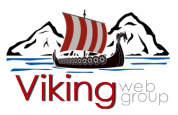 Copyright © 1998-2019. All Rights Reserved.
HOME